The Little Way Homeless Outreach
"The Little Way" Homeless Outreach hands out a bag of potato chips and a package of peanut butter and cheese crackers to homeless people on the streets. We also hand out socks to those who need them.

'The Little Way" is from Saint Therese, The Little Flower who teaches us that we can do small things to make a positive difference.
This project is funded by donations that are currently not tax deductible. All funds go to supplies.

It costs about 60 cents to hand out chips and peanut butter crackers to one person. Socks are 58 cents. Any donation amount appreciated. Currently we are serving chips, crackers and socks in Berkeley CA. Maria is now serving in Redding CA. We have served the homeless over 3300 times since March 14, 2018.

To help the homeless in Berkeley donate at GoFundMe at https://www.gofundme.com/wwkkr-help-me-feed-the-homeless
To donate to help the homeless in Redding please go to https://www.gofundme.com/help-the-homeless-in-redding-ca

Follow us on twitter at https://twitter.com/The_Little_Way_ Thank-you for your support!


Maria feeding the homeless - Redding California.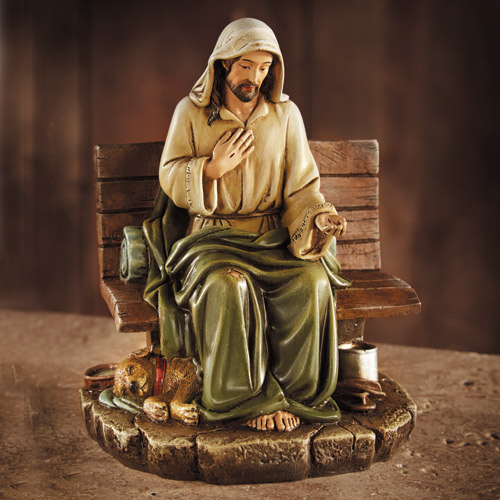 Homeless Jesus - No Place To Rest
http://TheLittleWayHomelessOutreach.com and .org
A food for the homeless charity outreach project
Website 3/24/18 (c) J Mancini 2018 letsroll4liberty@yahoo.com
Thanks to Noanie, Mark, Lorraine, Maria, Family and Friends
Updated 3/21/19